Inflatable Photo Booth Dome Igloo
The first of our inflatable photo booth options is now available for hire.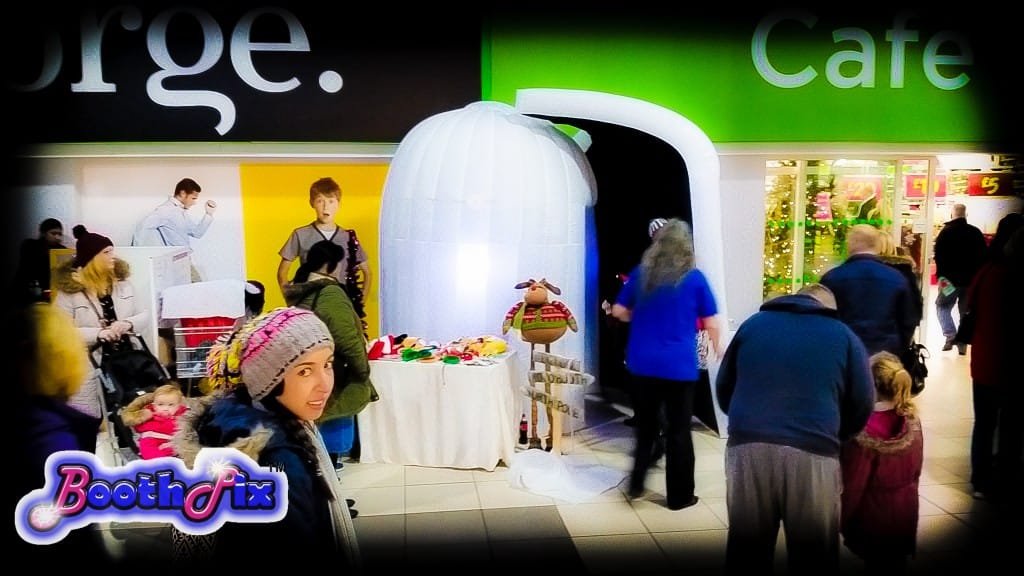 We've initially opted for the dome shape, which we introduced earlier this year specifically for festive christmas events. It has been deliberately hidden for most of the year for this reason.
Featuring interchangeable flashing RGB LED's to simply flash or add glowing theme related colours to your event, it's different appearance and design style helps make it a perfect addition to the festive party season. Sadly they don't show quite as well in the photos. It's also possible to project onto the outer walls with a projector for branding or promotion.
Inside the black walls can be used as the backdrop itself, or we can insert any of our traditional backdrops, including 'green screen' for maximum effect.
Coupled with our new, compact lightweight 'smartphone' or kiosk design photo booths, they're highly portable and ideal for all sorts of venues.
Standing 2.5m tall it is taller than the average booth and for this reason ceiling space in the venue is important and at around 4m at the longest point is slightly large.